GCH KIZMAR STORMWINDS IT STARTED WITH A KISS JH ROM

Margo is a beautiful girl with a stunning headpiece and a gorgeous dark eye. Margo has beautiful movement; she's always in a trot.  She has a BIG personality and likes to do things her way!

Margo is out of Sugar "CH Kizmar Premonition Of Th' Kiss and  Tecate "MBISS GCH Kezdet's Russet Leather River Whisper". 

 It's good to have a little bit of Sugar in your life!  I look forward to our future together.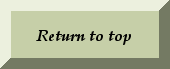 DOB: April 10, 2012               CHIC: 

DNA: V675312                        OFA Cardiac: Normal  

OFA Thyroid: Normal           OFA/ Hips:  Good (VZ-13746G28F-VPI)  

CERF:  Normal                       OFA/Elbows: Normal (VZ-EL1985F28-VPI)