GCH Kizmar Doran Only Th' Ice Breaker

SEELY

Seely is the only son of CH Kizmar Ice Potion JH, AX, OAJ "Ice", 2009 and 2010 Number One Top Producer " and AM/CAN CH Kizmar Caveat Only Th' Lonely CD JH OA OAJ CAN. CD ROM and VCA Multiple Years TOP PRODUCER "Doogie".

Seely finished his Championship title going Best of Breed from the 12-18 month class over specials for his 4th major win. He became the 75th champion of the Kizmar family, and the 14th Champion for his Mother Ice.  

Seely is a fun and outgoing boy; he approaches everyone and everything with enthusiasm. 

I look forward to sharing this journey with him. Thank you Kathy Rust - Kizmar Vizsla for this special boy.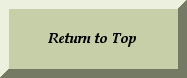 DOB: June 22, 2011                 CHIC: 95764

DNA: V647126                       OFA Cardiac: Normal  

OFA Thyroid: Normal          OFA/ Hips:  Excellent (VZ-13393E29M-VPI)  

CERF:  Normal                      OFA/Elbows: Normal (VZ-EL1830M29-VPI)  

Best Veteran in Sweepstakes - TCVC specialty May 25, 2019